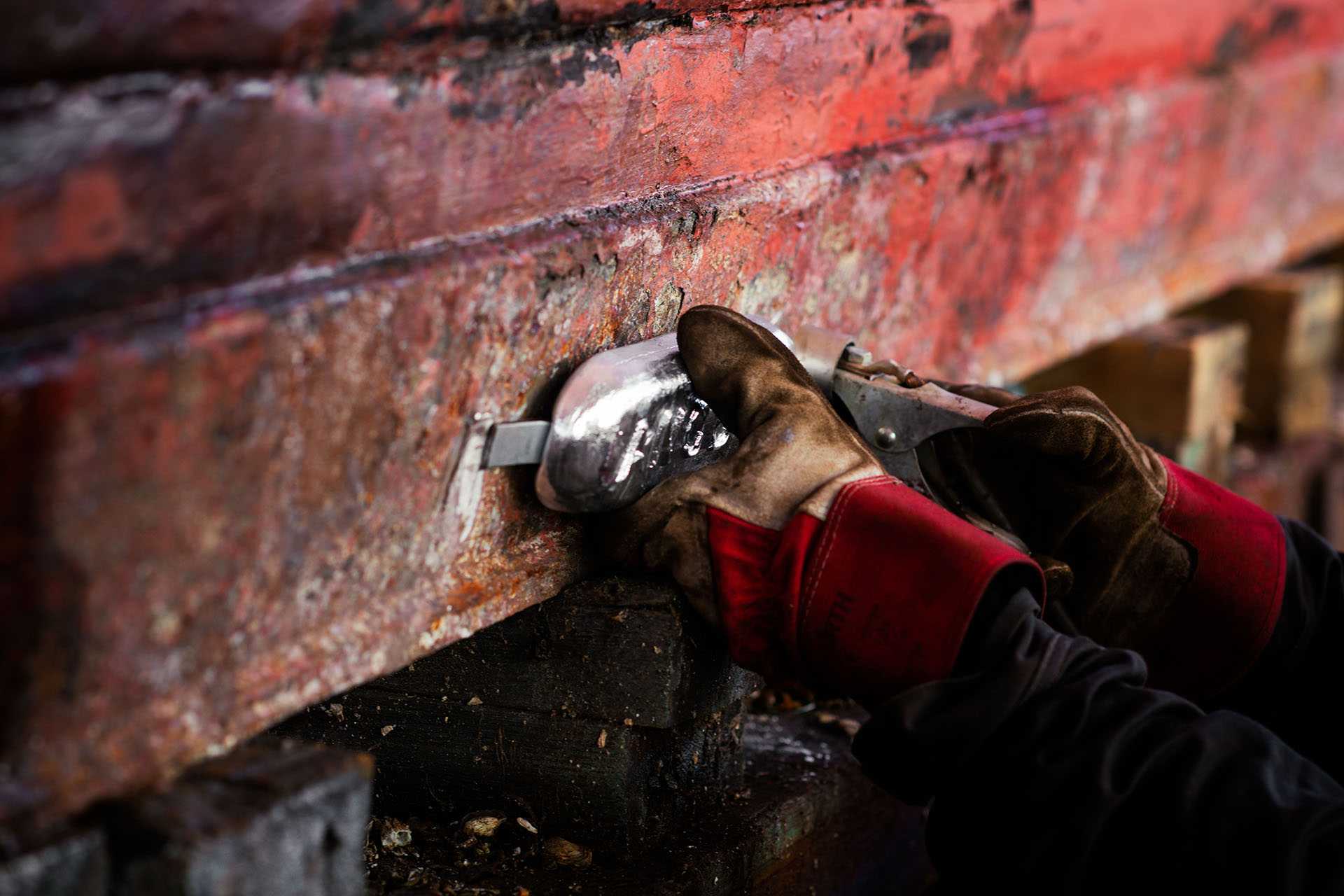 Frydenbø Industri Øksfjord AS is a modern generation company with long experience and tradition in the maritime mechanical industry and service company. We have a quality management system according to ISO 9001:2015, in addition to being an EPIM JQS certified supplier.
The shipyard is centrally located in Finnmark with a short distance to most farming companies in the region, and Hammerfest with its oil and gas operations. The facility appears as a modern and efficient service facility for the maritime fishing fleet, merchant ships, offshore installations and the farming industry, as well as land-based industry. The company has skilled and highly flexible employees, and offers 24/7 standby and service teams that travel around the world.

For projects that require additional specialist expertise, we collaborate with the network within the Frydenbø Industri group and local suppliers in all fields.
General inquiri+47 es
92 88 62 02


24/7 phone
+47 92 88 62 02


Accounts
+47 97 10 70 93
General inquiries
post.loppa@frydenbo.no

Invoice
966021136@fakturapost.no
EHF-966021136
ÅpningstiderOpening hours
Monday - Friday 07:00 - 15:00


Visiting address
Finnesveien 30, 9550 Øksfjord

Postal address
Postboks 6164, 5892 Bergen
Workshop
Electrical workshop
Engine workshop
Painting box / workshop
Transmission workshop
Other machinery
Truck
Wheel loader L160
Wheel loader L70
Polaris UTV
General facilities
Area 7500 m2
Production hall large 900 m2
Small production hall 700 m2
Gates
Dock
Floating quay position N 7808477.62, E 777024.32
Floating quay length 216 metres
Floating dock depth 8 metres
Wheel loader capacity quay 1.5 tonnes
Tidal difference


Cranes
The Great Hall

Traverse crane 2 pcs
Lifting height under hook 18.5 metres
Running cats per overhead crane 2 pcs
Lifting capacity per trolley 5 tonnes

The small hall
Traverse crane 2 pcs
Lifting height under hook 7.5 metres
Running cats per overhead crane 1 pc
Lifting capacity per trolley 12.5